STEM=Science, Technology, Engineering & Mathematics
Denali's STEM Outreach Program works with local and national partners to encourage more young people to pursue STEM careers, with a particular focus on providing content and services to under-represented and under-served communities. We believe communicating science to the public is important and that more diverse representation is needed in the STEM fields at all levels. Our outreach initiatives aim to inspire children and young adults, stimulate interest in neuroscience research, and help in promoting diversity, equity, and inclusion in the STEM fields.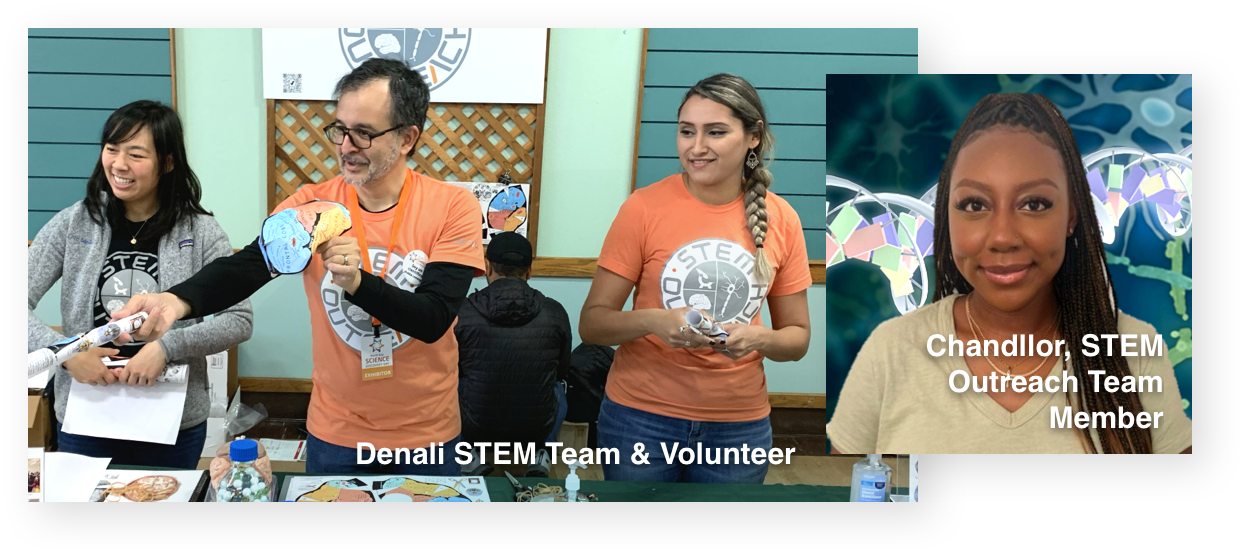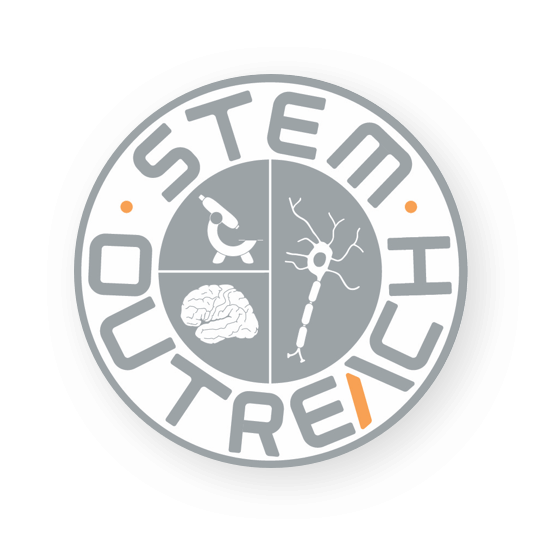 We love sharing our passion for neuroscience as we pursue our goals to develop new therapies for neurodegenerative diseases. Our STEM initiatives provide an opportunity for us to give back and to learn from the children and adults we serve.
ROBERT T., DENALI FELLOW
 
Why is STEM Outreach important to Denali?
 
Meredith Calvert
STEM means science, technology, engineering, and math. In general I think it's you know, a sort of broad feel that defines anywhere where we still have questions to ask about the world around us.
Robert Thorne
Why is STEM outreach important for a company like Denali, why now? I think that it's well appreciated that not everyone is represented properly in science 
Tanya Weerakody
And there's a gap in the access to both knowledge and also opportunities in STEM, and so I think it's really the responsibility of all scientists and medical professionals to help bridge that.
Robert Thorne
The basic idea behind it is to get more young people from all different backgrounds interested in careers in science. And if we do that successfully then we address the pipeline, we have more people, you know from all different backgrounds that we can recruit and and have part of our companies, and ultimately progress and get into higher positions -  and that's something that would be incredibly valuable.
Sonnet Davis
And then science is such a big part of everyone's life in general, all races, all sexes.
Science is something that involves everyone's life, we all should be involved.
Tanya Weerakody
But it's pretty nebulous in terms of what someone can do with the science education and what that can translate to, myself included. I don't  think I really knew of careers outside of medicine and research at the time, and so just understanding all these alternative career paths and also the trajectory to get there.
Sonnet Davis
To me I think that it's hard for people to aspire to things they don't necessarily see, so to reach back and to just plant the seed of aspiration so people, individuals or students can actually aspire to be you know, a scientist is such a big deal.
Meredith Calvert
It's a field where having diverse viewpoints, having diverse backgrounds is extremely valuable.
I think creative thinking…thinking outside the box, this what advances science, and this is something we can only get by welcoming people from diverse backgrounds.
Robert Thorne
So that's what we're trying to do is basically go out and share our story, and also you know, communicate and educate on the questions that we think are really important at the Denali; solving neurodegeneration, creating new therapies where they have not existed before.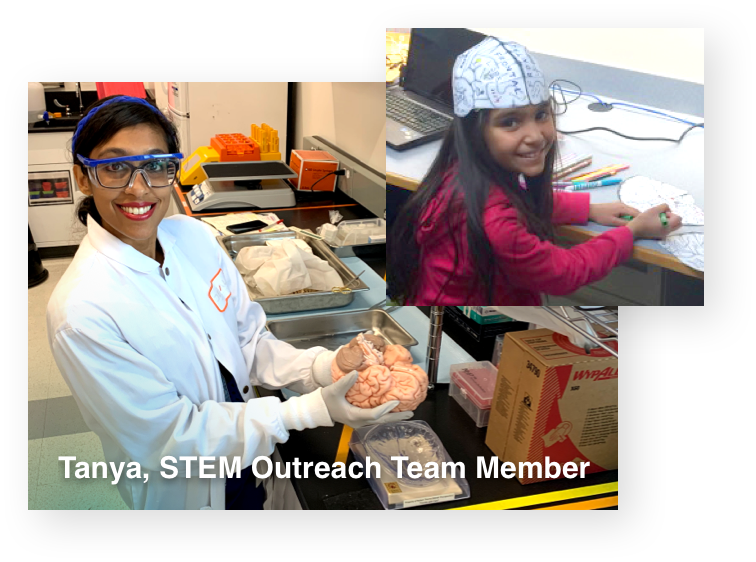 Want to learn more about the human brain?
Build your own Denali brain hat for an introduction