Science
Science
Engineering Brain Delivery
The human brain contains approximately 400 miles of blood vessels. These blood vessels are lined by closely linked endothelial cells to form the Blood-Brain Barrier (BBB), which protects the brain from toxins by regulating the transfer of proteins, nutrients and waste products. Delivering therapeutics across the BBB has been a major obstacle to successful drug development in neurodegeneration, and is critical to enabling effective treatments.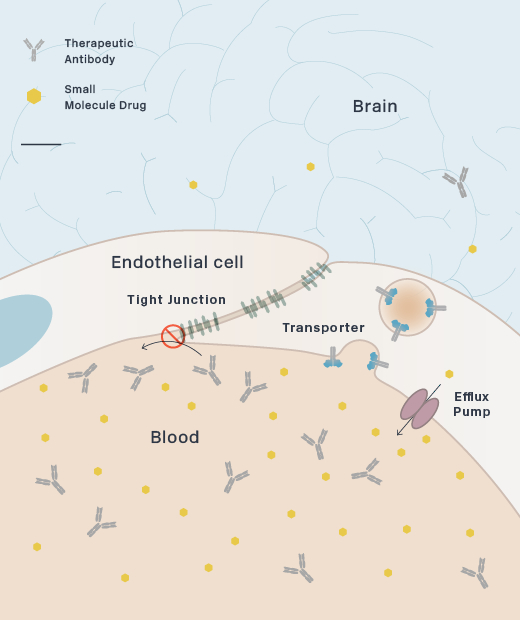 Transport Vehicle Platform Technology
Brain uptake of therapeutic antibodies and recombinant enzymes is severely limited by their size. For example, the concentration of most therapeutic antibodies in the brain is only 0.1% of the concentration in the blood. We are developing proprietary platform technologies to actively transport these molecules across the BBB through receptor-mediated transcytosis (RMT). RMT through the BBB is the process by which macromolecules in the blood bind to receptors on the endothelial cells that make up the BBB and are actively transported and released into the brain.
Our large molecule transport vehicle (TV), platform technology engineers BBB receptor binding into an Fc domain. We have selected transferrin receptor (TfR), which is a highly-expressed BBB receptor that we believe has the ability to substantially improve brain uptake of therapeutic molecules. This construct can be integrated and fused to therapeutic molecules as described below, without disrupting the binding of transferrin to TfR.
Schematic of Transport Vehicle Crossing the BBB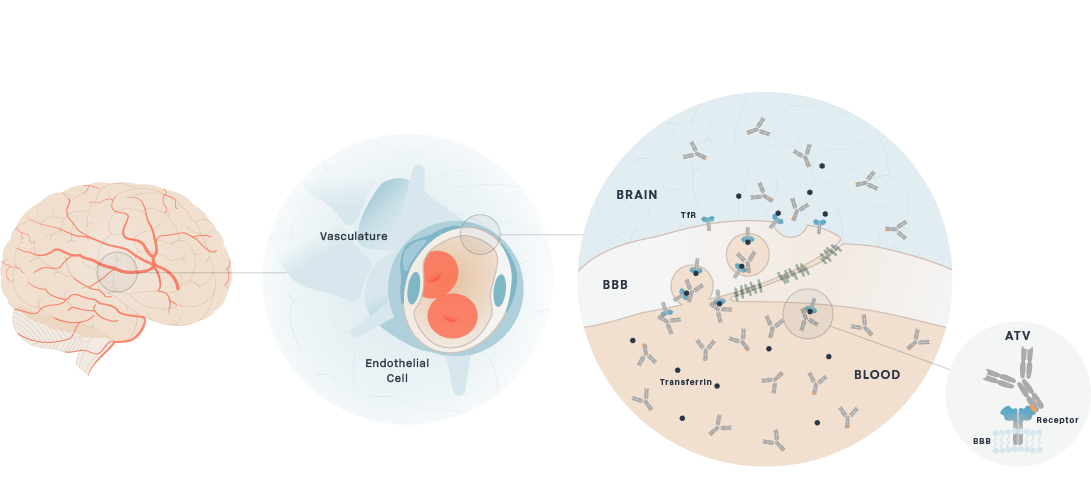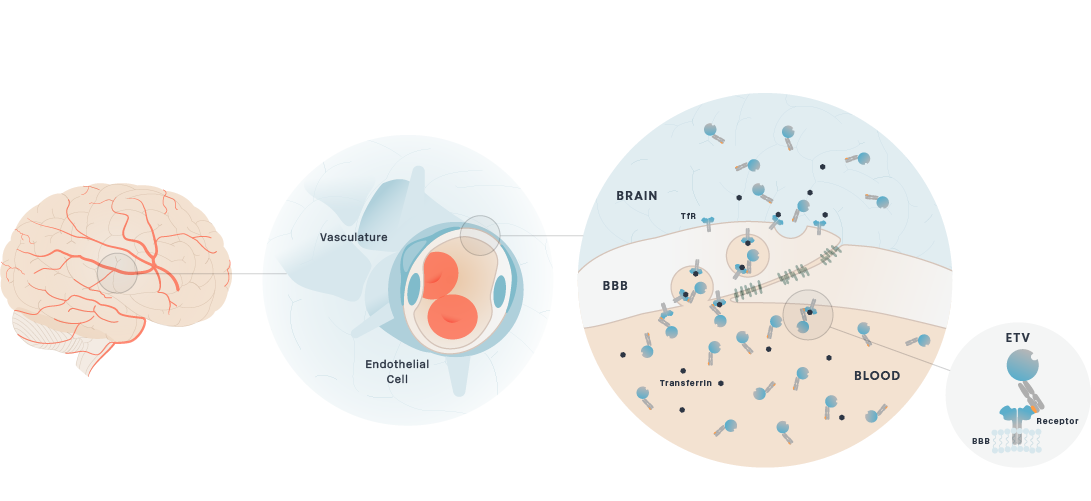 Program Target
Iduronate 2-sulfatase
Frontotemporal Dementia-Granulin
TAK-594/DNL593 (PTV:PGRN)
Program Target
Progranulin
MPS IIIA (Sanfilippo Syndrome)
DNL126 (ETV:SGSH)
Program Target
Sulfamidase
Program Target
Alpha-L-iduronidase
ENGINEERING AND DESIGN
Delivery of small molecule therapeutics to the brain has been challenging as most small molecule drugs are actively excluded by efflux pumps. It has been estimated that approximately 98% of small molecule drugs do not cross the BBB.
We are focused on engineering small molecule therapeutics that achieve exposure levels in the brain sufficient to bind to protein targets and drive a therapeutic effect. Efficacious orally administered small-molecule medicines for brain diseases must be readily absorbed from the gut into the blood and penetrate the BBB while avoiding transporter-mediated efflux. Our small molecule drug discovery scientists have many years of experience designing small molecules for brain diseases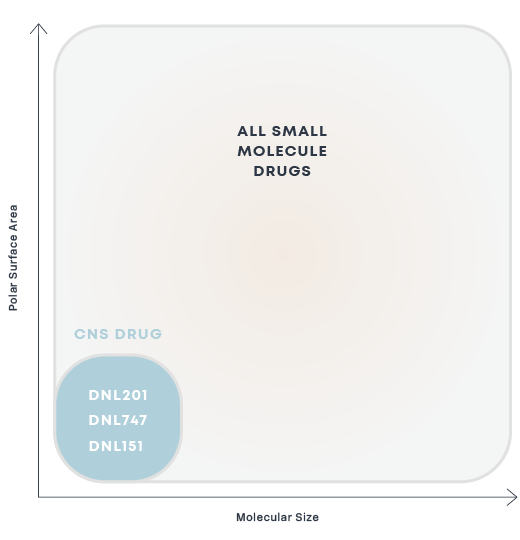 Schematic of Small Molecules Crossing the BBB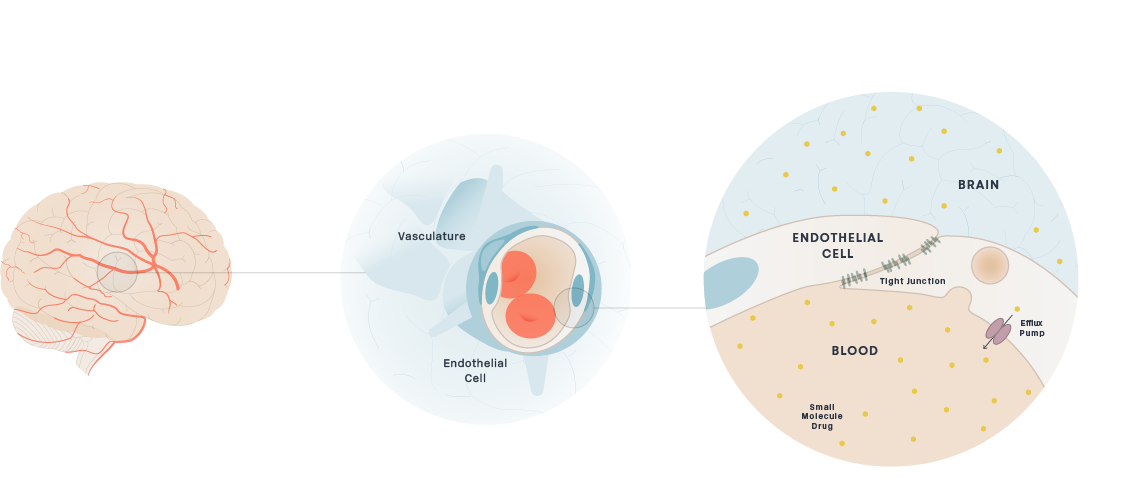 Neurodegeneration (ALS, MS)
SAR443820/DNL788
Program Target
RIPK1 (CNS)
Systemic Inflammation (CLE, UC)
SAR443122/DNL758
Program Target
RIPK1 (Peripheral)