Denali's Postdoc Program
Denali's postdoc program provides a cutting-edge training environment for candidates to explore highly translational research projects focused on mechanisms of neurodegeneration, novel biomarker pathways, and the blood-brain barrier. Postdoc research is designed to uncover key scientific insights and yield high-impact publications with the potential to move the field forward.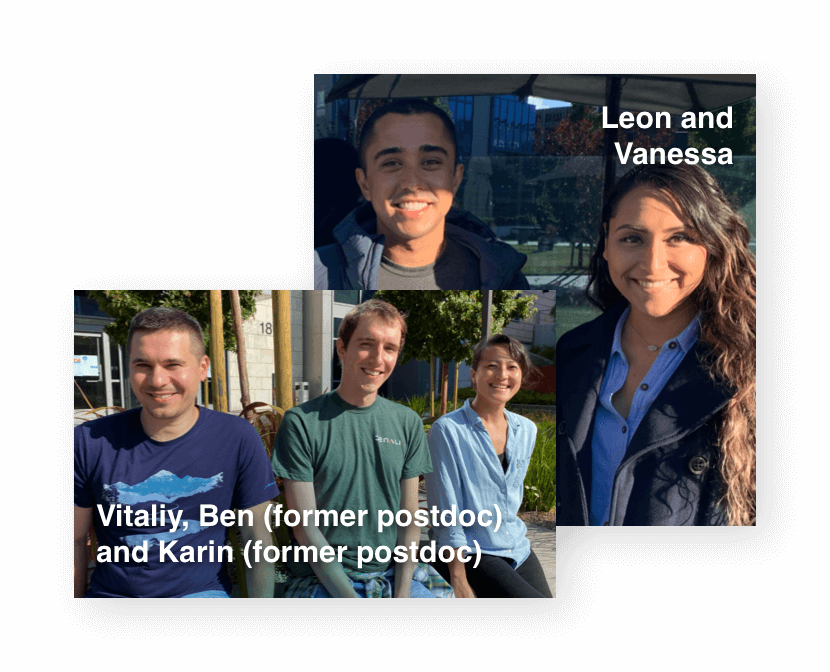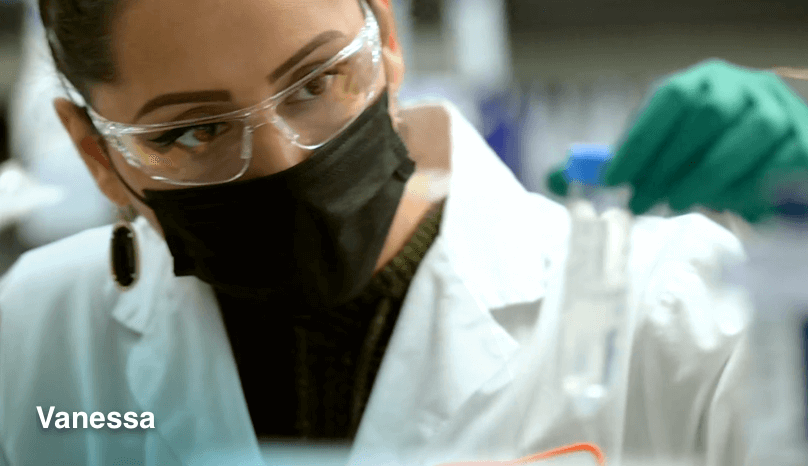 Denali postdocs work with a large group of peers, support staff, collaborators and advocates during their three year terms. Postdocs join a well developed program with regular offsite events, a monthly lunch series with internal and external leaders to learn about career paths, and many opportunities to support Denali initiatives such as STEM outreach. Mentoring and support are provided by successful group leaders, a highly collaborative scientific community, and Dr. Robert Thorne (Program Head).
Denali's Postdoc Program: Structure, Goals and Outcomes
Robert Thorne
The goals for Denali's Postdoc Program are to do world class science.
So exploratory science around basic mechanisms having to do with Alzheimers Disease and Parkinson's Disease, the blood brain barrier, and biomoarker research.
Our postdocs produce top tier publications while they're with us, and there are a number of things that they go on to do after the completion of their three year postdoc.
Some of them take an optional fourth year, but it's meant to be a three year program. If they leave the company and go elsewhere then we work with them to place them in a very nice position, whatever they're interested in doing.
So they might in the course of their experience with us realize their career path may not be as a scientist. Maybe it's in business development. Maybe it's as a program director. They're all different paths that they could take coming out of their postdoc.
We are totally invested in this postdoc program. There's a lot of mentoring that happens, so I provide mentorship as the head of the postdoc program. The postdoc mentors themselves are obviously the key mentors for an individual project. But we leverage a whole bunch of people that are interested in the projects that the postdocs are doing. And so they get support from a whole variety of different places here.
Vanessa Torres
At Denali I like the the speed of how science is actually conducted here and the amount of support that there is for postdocs that are coming right out of their academic training to really launch themselves into the next step of their career.
And the amount of support here that is set up for postdocs has really helped that transition and getting up to speed with things changing from an academic to an industry setting.
It's very supportive and it really gives hope for what is to come of my training. And I think I'm going to definitely be well prepared for what comes next in this postdoc.
Key Facts about Denali's Postdoc Program
For more information on the Postdoc program at Denali, contact our team below.
Postdoc positions are posted on the Careers page as they become available
Denali's program is growing (currently 7 rotating slots)
In order to apply, you must have earned your PhD or ideally be within 3 months of completion
Competitive compensation - with a starting salary of $80K and a generous package of employee benefits
Program provides real-world exposure to the drug development process, preparing you for a successful future in either industry or academia
I can't express how much I have learned and gained from my time here. It has been a true privilege and pleasure working and learning from you all.
Karin, Postdoc 2018-2021
Denali's postdoc program provides complete training in all aspects of my work, abundant support from multiple mentors spanning fundamental biology to drug discovery, and a great environment for me to grow as a scientist in the field of neurodegeneration.
Seula, Denali Postdoc 2021 - Present